I've already discussed the average profits web developers generate with mobile apps in my mobile app market review last year. Today I'd like to address the subject of mobile app pricing. How do you define the final price level that will bring you maximum profits without discouraging users?
The apps market is overloaded with free mobile apps, and many of them have high-quality sound and graphics along with nice functionality. However, while the huge number of downloads looks tempting, web developers will be hard-pressed to make both ends meet by offering a free product. The cost to develop an app won't be covered even with a cost of $1-2 dollars per install, so what's the compromise?
Image source: Kumulos Blog, Which Apps Make Money?
In fact, there is one. It's imperative that you work on a mobile app pricing strategy that suits your individual case. First, let's get rid of some myths:
You can see everyone keeping their app price to a minimum and think you need to do the same;
You make assumptions such as "everyone is expecting a $0,99 mobile app price, so I'll set it for my product;"
You think that a $0,99 price tag will help your mobile app get into the Top-100 based on number of downloads;
You have already imagined yourself swimming in an ocean of dollars after thousands of customers were attracted by your low mobile app price—even if it wasn't something they needed.
Any of the above can seriously harm your profits and discourage you from developing mobile apps ever again. While the App Store has witnessed certain price shifts towards $1 per mobile app, the prices have stabilized and even grown in certain sectors. Rare mobile apps with exquisite functionality can realize higher prices from customers. Even mobile apps created by Apple demonstrate this tendency – the unique productivity apps for working with docs and presentations are relatively costly compared with any other apps. Therefore, your initial price should be determined by analyzing your competitors' apps (features/quality of performance and corresponding price levels), your own costs—such as time, efforts and other add-ons—market niches, target audience expectations, and certain other factors that I'll cover later in this article.
The good news is that you can experiment with your mobile app pricing. Don't begin by selling your mobile app at a lower price. How would you plan to promote your app or entice your customers with a new series of mobile apps if you've already set a minimal price? And considering the extraordinary number of mobile apps published daily in the App Store, your chances of reaching the Top-100 on account of your low price are only very low. Consider alternative ways of informing users about your mobile app, and maybe you'll be lucky enough to get to the best of the best in a little while. At least your chances will grow.
We all want instant wealth but don't count on low pricing to get you into the billionaire's seat. You need to aim for long-term revenue stability in the App Store. There are two major solutions to the problem:
Balance the odds by offering a free or demo version of your mobile app. Give users a chance to try before buying. You need to gather a loyal audience for your mobile app, and you can achieve this with the offer of a free version: Users will test it and make up their minds about whether or not they like it. The most captivated users won't regret spending their money on something they already know about. Free apps will serve as a support for your paid version, and it will obviate the sense of risk that users may feel if you only have a paid mobile app. Besides, it's another way of competing with the market players that have larger budgets and a more experienced marketing team. Various research papers from mobile app analytics giants such as Flurry Analytics and Pinch Media have proved that free mobile apps are a total must. You can either publish a free version immediately after launching the paid one, or you can start by publishing only the free version to test your entire product. Both strategies will ultimately lead you to selling more paid mobile apps.
Generate opportunities for in-app purchases. Depending on your app type, this can be virtual currency, subscription, virtual goods, new levels, extra content, or anything else that makes sense and adds value to your product and to the user. What will people be ready to pay for? Usually, for those things that are related to maximum engagement.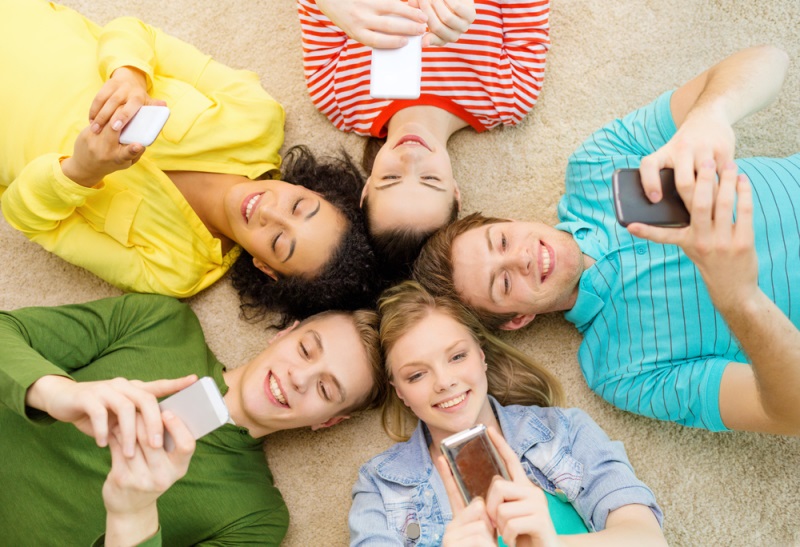 If you develop a mobile app for $5000, you will only need about 7K downloads to recover value, while if your mobile app cost $20 000 to develop, you'll need about 30K downloads (which is a high figure even for experienced app developers). The app price in both cases is $0,99. Your profits will mean more downloads on top of the figures listed above. Therefore, consider your initial costs when you're calculating your perfect mobile app price.
Below are some of the popular mobile app pricing strategies:
Set the highest reasonable price and analyze the results. This means that you should choose the highest price level from the range that's typical for your market niche. For example, games usually vary between $0,99 and $1,99. The latter will be the highest price within the range. Remember that high price should be justified by high quality.
Choose a medium-price range and spend more of your budget expanding your reach and marketing coverage. If you want high sales, as many people as possible should see your ads or mobile app reviews.
Set the lower price tag and increase your marketing budgets even more to guarantee expanded coverage.
Regardless of the strategy, think about how many mobile apps you'll have to sell to cover your costs and generate the profits you'd like to achieve. Almost all mobile apps in the App Store cost from $0,99 to $9,99. The chances of getting into the Top-100 remain low unless you're a well-known mobile app developer with an extended advertising and marketing campaign. Forgive me if I seem overly pessimistic but the Top-100 are usually game apps, and if you're not a game app developer, you just won't make it. Even so, even game apps rely heavily on luck and trends rather than on building a good mobile app when it comes to the Top-100. Assuming that you're not in the Top-100, your organic downloads will most likely amount to about 100 a day. Moreover, raising your mobile app price is unreasonable unless you've conducted an analysis and can realistically evaluate your product and its true values.
Below is a table with approximate pay-off periods for mobile apps that cost $5000 to develop.
| | | | | |
| --- | --- | --- | --- | --- |
| Mobile app price (100 downloads a day) | Net sales | Net sales minus Apple fee | What you earned to cover costs | Pay-off period (days) |
| $0,99 | $100 | $70 | $4930 | 70 |
| $1,99 | $200 | $140 | $4860 | 35 |
| $2,99 | $300 | $210 | $4790 | 23 |
| $3,99 | $400 | $280 | $4720 | 17 |
| $4,99 | $500 | $350 | $4650 | 14 |
| $5,99 | $600 | $420 | $4580 | 11 |
| $9,99 | $1000 | $700 | $4300 | 7 |
According to the table, it's better to start with a higher price ($2-6 for non-game apps and $1-2 for game apps) and analyze the results. If you took pay attention to how you market mobile apps before publishing, you are likely to have a range of loyal consumers who will be happy to buy from you.
What has been your experience—and what are your thoughts about this?