I'm happy to finally publish an interview with an expert I conducted some time ago. In addition, I'm ready to cover new topics, so please let me know what you'd like to learn from the experts about marketing mobile apps and related areas.
---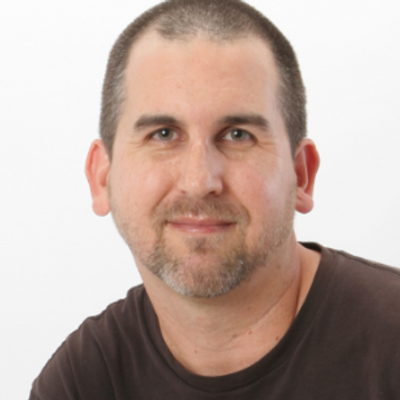 Tom Taulli from Forbes runs Option Taxes, which offers an iPhone app for employee stock options. He's also the author of several books, including How to Create the Next Facebook: Seeing Your Startup Through, from Idea to IPO and The Complete M&A Handbook. As for his background, he has launched various startups. Follow Tom at @ttaulli.
1) What would be your advice to a company that wants to start mobile app development?
First of all, pick the right platform.  That is, where is your audience primarily?  iOS?  Android? Then come up with a limited feature set, focusing on those things that really matter to users.  You do not have to do everything in version 1.0.  Just get started and iterate.
Also, keep in mind that 
It is easy to get un-focused, thought, and make an app that is way too bloated.
As Steve Jobs once said:  My best decisions are when I said no.
2) Do you think mobile apps can be useful for marketing and branding? Why? 
Absolutely.  People spend tons of time on their phones.  And nowadays, they just expect a company to have an app.  Yet the app must be useful — not just advertising.  So provide some type of service, provide a benefit.  This will help create some brand loyalty.
An interesting example of this is Ace, which makes bandages.  They are a sponsor of Little League Baseball.  So to leverage this, they created an app that allowed parents to create baseball cards of their kids.  It was very popular.  More importantly, it helped to create interest/excitement about a mature, ordinary brand.
---
Allison Howen from WebsiteMagazine, a creative and adaptable journalist with experience in both print and digital media. Follow Allison at @allisonhowen. 
1) What would be your advice to a company that wants to start mobile app development?
 A company looking to develop a mobile app should begin by researching the needs of its target audience. It is very important to make sure the app being created serves a purpose and provides value to consumers, because this will result in more downloads and more time spent engaging with the app.
 Once the concept of the app has been outlined, the company needs to work with its team of developers to create and test the app across devices, mobile networks, customer segments, etc. Testing is extremely important because App Stores will reject faulty apps. Plus, apps that aren't rejected but still have issues will undoubtedly receive poor reviews, which can really impact the app's downloads long-term.
2) Do you think mobile apps can be useful for marketing and branding? Why?
Mobile apps can definitely be useful for marketing and branding. 
Take Target as an example. The retailer has done a great job marketing its "Cartwheel" app, which provides consumers with savings on their in-store purchases. The app offers value to consumers (savings on their purchases), so it is something that loyal customers regularly engage with. It also can increase customers' average order value (AOV) because they may decide to purchase items they otherwise would not have as a result of discounts offered through the app. Moreover, Target uses email to further engage with its Cartwheel users and let them know about new savings or expiring offers. Overall, the app has helped Target market its products, increase brand awareness, foster customer loyalty, improve conversions and bridge the gap between its online and offline presence.
---
Mohul Ghosh, digital marketer, traveler, emarketer and writer. Follow Mohul at @_mohul. 
1) What would be your advice to a company that wants to start mobile app development?
Answer:
Its not programming.. its personal: Several new mobile app development companies focus so much into the 'technical' aspects of app development, that they tend to forget that the whole business they are in, is lot more than just programming: its being personal. The developers should know and understand how a business operates, and depending on the 'culture', 'tradition' and USPs of the business, their app development work should proceed. Mapping their database management skills and C++ programming with the revenue and profit dance of the organization is crucial for their success.
Design is not luxury, it's a necessity: Steve Jobs famously called Apple a design company! It's the interface, the visual aspects, the ease of navigation and the design structure of the apps which becomes the most important criteria for success of any mobile app. On several occasions, the developers and the client becomes to engrossed into the technical aspects, that they tend to ignore the art, the craft of the business. I will say that 
2) Do you think mobile apps can be useful for marketing and branding? Why?
Answer: Yes, of course! Mobile apps have now become mainstream tools of engagement and branding, and no business can afford to ignore it. If the websites were the norms of the last decade, then mobile apps is the necessity of this decade. Infact, such is the impact of mobile based transactions that Myntra.com, India's biggest fashion retailer has shut down their desktop website, and asking their users to shop via their mobile apps! Flipkart, largest Indian ecommerce portal has already shut down their mobile website, and made mandatory to shop via their mobile app. Speculations are rife that they can shut down their desktop website as well.
Globally, we are experiencing a insane rush towards mobile and mobile centric products, and if an entrepreneur refuses to acknowledge the same, then it would their biggest blunder. Marketing and branding campaign without mobile app in focus is as good as vacuum.
---
Waqas Pitafi, CEO at DevBatch that has already developed over 200 mobile apps. Follow Waqas at @wpitafi. 
Q1) What would be your advice to a company that wants to start mobile app development?
Mobile usage has many forms. We have mobile websites, mobile landers, rich media, etc. App is a long term investment that also requires commitment. My advice to a company who wants to start mobile app development is as follow:
1) Work with right App Development people
Developers that have cross platform and native app experience are the best to work with. They have great design ideas, and code skills, with brilliant portfolios. Look for someone cheaper or someone who can code fast.
2) App Analytics
Any app that you develop must have analytics and attribution. There are plenty of free tools or paid one's that tell you how many sources of traffic you are getting.
3) App Store optimization
Make sure your app gets to app store page and looks beautiful so that it can be sold to the correct market.
4) Marketing your Apps
The most important thing when you are done with coding is to market your app. If you have designed a great app, make sure everyone knows about it. For advertisements, you can use social media, print, radio, or whatever suits according to budget.
Q2) Do you think mobile apps can be useful for marketing and branding? Why?
Now, businesses have quickly understood the way to use applications and also to utilize them as perfect channels for marketing. There are lots of studies recently conducted that reveal the buying behavior of consumers was much more effective when companies interact with their customers via mobile app.
 Using apps as direct marketing channels can engage potential customers, that didn't had the access to your products before, which also improves the efficiency of your business.